Mimi Velvska
The BonA Fide Electric EP
2012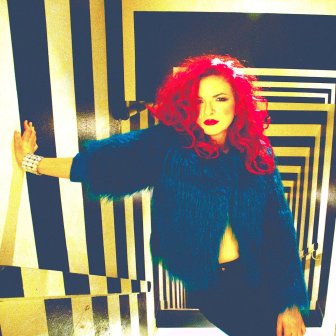 By Shayne Bishop


Ask me what Tina Turner is up to these days, and I'll answer "who cares, go and check out Mimi Velvska instead!"
Ask me who might be able to fill Amy Winehouses shoes, and I'll answer "go check out Mimi Velevska!"
Simply put, Mimi Velevska has one hell of a kick arse voice, full of power and soul. I must admit that when I received a copy of "The Bona Fide Electric", I wasn't sure that it was going to be something that I would be in to. Needless to say, I have been left pleasantly surprised by how much I do actually enjoy it.
Four songs are featured on this collection. "I'm Yours", "Tears Sweat Freak Woah", "Damn" and the title track itself, "The Bona Fide Electric". Each track is packed with powerful, soulful vocals by Mimi, as well as some fantastic hard rocking riffs and leads by Julian Abrahams and Benjamin Oastler, keys by Monro Melano for added depth and topped off by a funky and fun rhythm section from Liam Brown on Bass and Chad Blaster on Drums.
Mimi has been quoted as saying that she is hugely influenced by Tina Turner, Anthony Kiedis of Red Hot Chilli Peppers and Slash, and it's easy to say that she has definitely done justice to those influences here. I am a huge fan of female fronted rock bands, and I think that Mimi Velevska just might be one of the best right now.
Review posted 16 May 2012