THE SISTERS OF MERCY
THE CORNER HOTEL
RICHMOND, MELBOURNE
1st MARCH 2012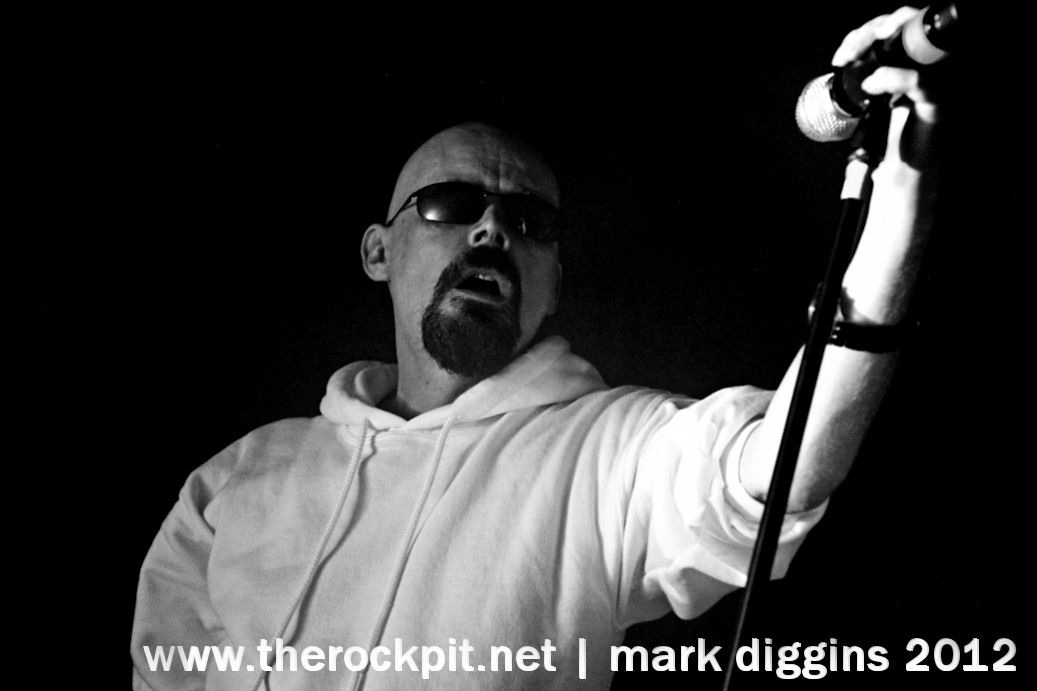 SETLIST:

KISS THE CARPET / CRASH AND BURN / RIBBONS / TRAIN~DETONATION BOULEVARD / LOGIC / THIS CORROSION / ROCK AND A HARD PLACE / GIVING GROUND / MARIAN / ARMS / DOMINION~MOTHER RUSSIA / WILL I DREAM / ALICE / FLOOD II / TEMPLE OF LOVE / MORE

ENCORE 1 – SOMETHING FAST / LUCRETIA MY REFLECTION

ENCORE 2 – RAIN FROM HEAVEN / PIPELINE / VISION THING
It has taken me forever to catch the Sisters of Mercy live and a bit like busses now I get to see them three times in a week. Always missing out on seeing them in the UK (I remember sitting outside a venue in the early eighties too young to get in; a car breaking down on the way to a festival they were headlining years later; and being overseas when they were arguably at their peak) it's therefore with real trepidation that I venture out tonight. Thirty years eh? I was still at school, I remember buying the 12"s of Alice, Kiss The Carpet and so many others, in fact stood there through the vaguely entertaining Kim Salmon a lot of memories come flooding back.
We're told that the rules are strict for photographers - songs 3, 4 and 5 only then no more but I've already been tipped off that I'll be told to stop way before that from a guy who shot the earlier date where 8 smoke machines (the phorographers nightmare) filled not only the room but the rest of the pub with so much dry ice that you couldn't see the bar from the door. The good news is of course that I'm front row dead centre and as I hear the first note of 'Ribbons' I begin shooting largely picture of smake and ten seconds into song 4 a very polite road manager tells me to stop.
And all I can say is what a show! A great night, great company, a huge setlist, a wonderful sound (that you always get at The Corner) and a chance to catch up with Chris and Ben. Somethings are just worth waiting for. Long live the Sisters and The Peoples Republic of West Yorkshire!
Mark Rockpit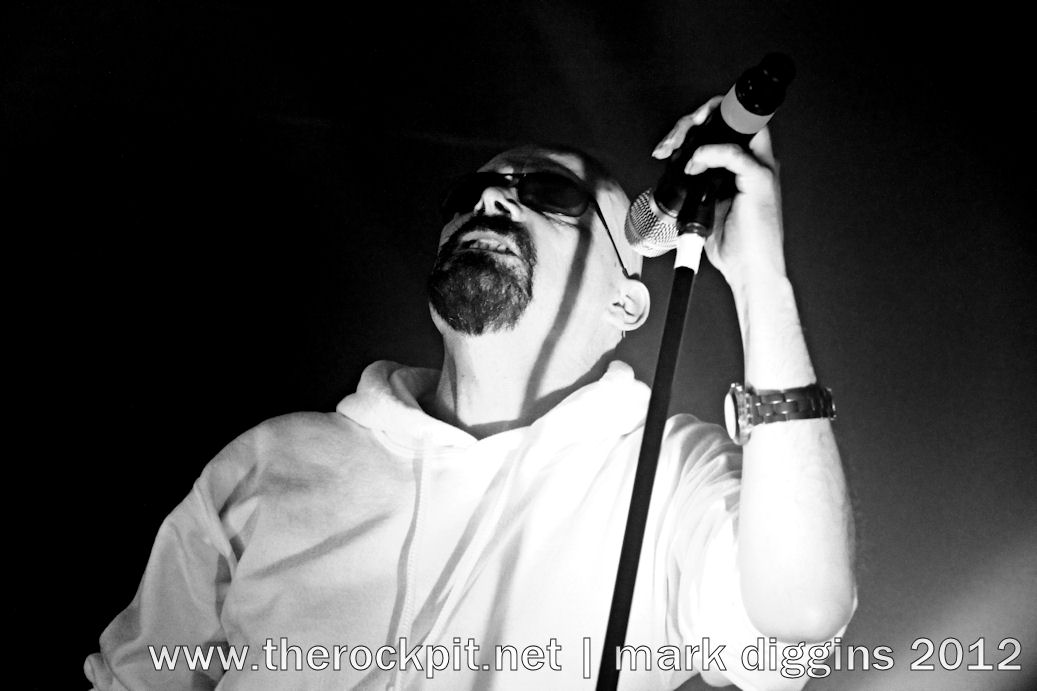 Now over to Glenn's review:

A thick English style pea soup fog descended over the Corner Hotel for two nights as The Sisters Of Mercy played two sold-out Soundwave sideshows in Melbourne this week. The band are currently on their 30th anniversary tour which has finally bought them to Australia for the first time in their career.


On Thursday night as the four smoke machines and a myriad of floodlights kicked into gear the band emerged to an electric atmosphere of anticipation from the 900 strong crowd. Guitarist Ben Christo and bassist Chris Catalyst launched straight into Kiss The Carpet while enigmatic lead vocalist and Sisters mastermind Andrew Eldritch strolled onstage spitting out the words in his rich baritone voice. The sound was excellent and visually it was a concert like I've never attended before – a mixture of strobe lights, thick smoke and silhouetted band members! Regardless the effect was stunning and matched the music perfectly.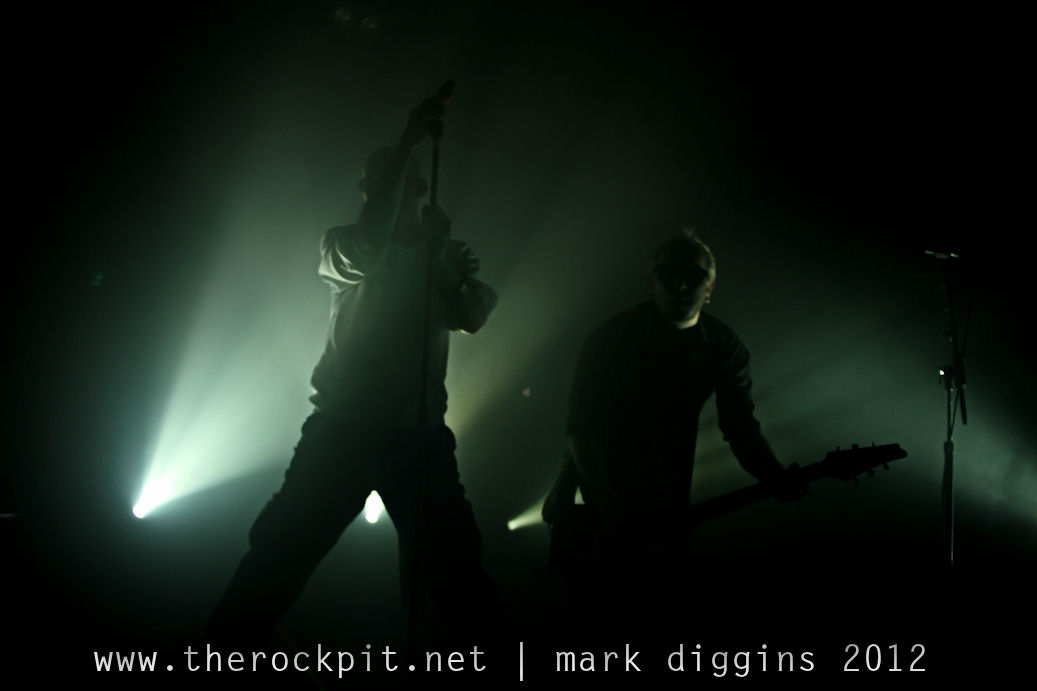 The band ripped through a non-stop selection of tracks from their 3 studio albums proper as well as songs from the Sisterhood album and the many indie singles the band released in their early years. Their most well known songs Dominion, Vision Thing, This Corrosion were mixed in amongst newer unreleased tracks like the outstanding Crash And Burn, Will I Dream and Arms. Eldritch did little in the way of onstage banter and instead concentrated on delivering a hefty 21 songs in the 90 minutes they were onstage. When he did address the crowd it was either odd cryptic comments or genuine heartfelt appreciation for the enthusiastic reaction thus keeping his mystique somewhat intact.


For long suffering Sisters fans who have waited forever to see the band here these shows were nothing short of spectacular however I'd imagine if you came along out of curiosity or with little knowledge of the bands catalogue you may well have left feeling a little more confused than before you came.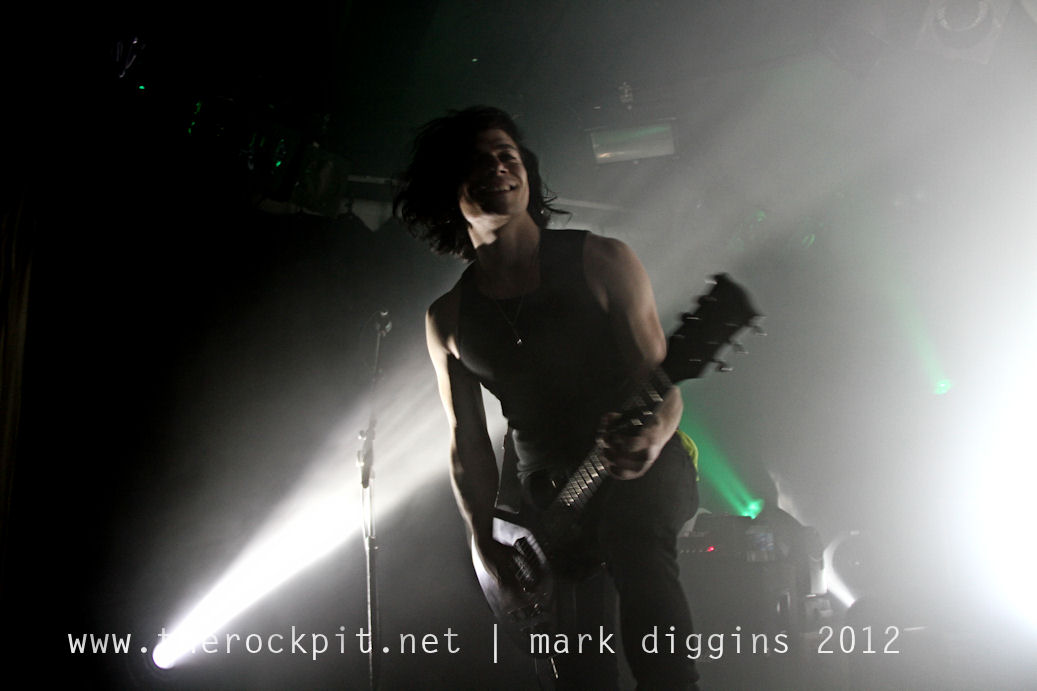 By Glenn Odin and Mark Diggins | Images by Mark Diggins